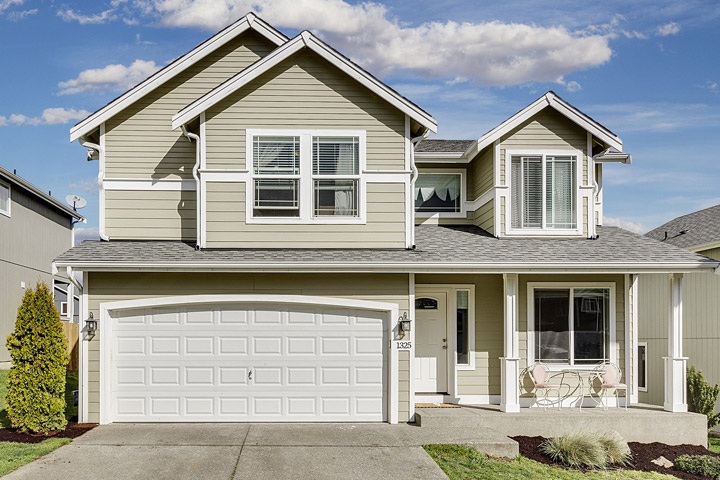 Looking For An Appraiser?
We're here to help.
As licensed appraisers, we have the education and qualifications to provide the level of credible home value opinions that banks and top lending institutions require for mortgages. With years of experience behind us, we're prepared to accept assignments pertaining to a variety of property types.
Call us today at (805) 312-0903.

Order An Appraisal
West Coast Appraisal Group is U.S. military veteran owned and operated.

Discounts offered for active duty/retired military, active law enforcement, and active firefighter borrowers.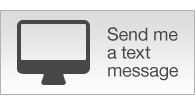 There was a problem returning the RSS feed.

Got a Question?
Do you have a question relating to real estate appraisals? We can help. Simply fill out the form below and we'll contact you with the answer, with no obligation to you. We guarantee your privacy.
&nbsp
MBS RECAP: Best Day of Gains Since Early Feb Stock Sell-Off
2/23/2018 4:33 PM
Posted To: MBS CommentaryEarly in the month (Feb 5th), bonds had their best day of the year as they soaked up a mere fraction of the cash that was fleeing from equities markets and looking for a safe haven. There was no such rout in stocks today, but bonds managed to put in a rather respectable performance...Read More
&nbsp
Best Week of 2018 For Rates (Not Quite as Cool as it Sounds)
2/23/2018 3:45 PM
Posted To: Mortgage Rate WatchMortgage rates fell again for the second straight day--something that has only happened a few other times so far this year. On an even brighter note, this was the first week of 2018 where the average lender ended the week offering rates that were at least as good as those seen at t...Read More
&nbsp
Foreclosures, Inventories Move Higher as Hurricane Moratorium Ends
2/23/2018 9:36 AM
Posted To: MND NewsWireThe effects of last summer"s hurricanes, while fading from their early impact on loan performance stats, are still being felt. Black Knight reports, in its "First Look" at January data, that past due mortgages nationwide declined by 8.6 percent or 210,000 loans when compared to December but are sti...Read More
&nbsp
Refinancing: Seasonal Pattern or Last Chance Surge?
2/23/2018 8:15 AM
Posted To: MND NewsWireAlthough the company said it was regular January phenomenon, last month"s surge in refinancing also feels a little like borrowers "headed for the last roundup." Ellie Mae"s Origination Insight Report noted that the share of refinancing originations shot up by 5 percentage points in January, account...Read More
&nbsp
Reverse Mortgage and USDA/Rural News; Economics and Rates
2/23/2018 8:10 AM
Posted To: Pipeline PressAre you an LO interested in receiving a $5 Amazon Gift Card for your participation in a short survey? Tobe Agency, a digital marketing agency focused on the mortgage vertical is trying to understand the challenges that LOs face in their jobs through a 5-7 minute surv...Read More
&nbsp
MBS Day Ahead: Is Europe Back On US Bond Market Radar?
2/23/2018 7:53 AM
Posted To: MBS CommentaryIn 2010 and 2011, the early phases of the European financial crisis caused movement in US bond markets that puzzled a majority of domestic investors. 2012 (the apex of the monetary contagion concerns) and 2014 (the inception of the long road to ECB QE) took that theme to another le...Read More
&nbsp
MBS RECAP: One Of Those Calm Days That Almost Makes You Wonder
2/22/2018 4:25 PM
Posted To: MBS CommentaryMBS gained a quarter of a point today and 10yr yields fell more than 3bps despite stock market gains (albeit from yesterday's weak closing levels) and ample corporate bond market issuance. That might lead to some small amount of optimism or relief were it not for the fact that ...Read More
&nbsp
Mortgage Rates Just Slightly Lower
2/22/2018 3:48 PM
Posted To: Mortgage Rate WatchMortgage rates fell modestly today as underlying bond markets experienced a rare absence of volatility. Rather than view this as some sort of turning point for what has been a fairly relentless march to higher ground, these days are best seen as periodic corrections/consolidations ...Read More
&nbsp
MBS Day Ahead: 2 Charts That Help Explain the Big Picture
2/22/2018 8:47 AM
Posted To: MBS CommentaryThere's nothing significant on the econ calendar today, and bonds are starting out by retreating (in a good way) back into the center of the ongoing uptrend. On days like today, bond analysis has to look to the bigger picture (because there's not much to say about today). I...Read More
&nbsp
Training and Resources; Economy Continues to Move Rates Higher
2/22/2018 8:12 AM
Posted To: Pipeline PressJobs & housing drive the economy, and yesterday we learned that Existing Home Sales fell 3.2% in January, according to NAR . Lawrence Yun, NAR"s Chief Economist said: "The utter lack of sufficient housing supply and its influence on higher home prices muted...Read More
---