Looking for an appraiser in the Santa Barbara, Ventura County or Los Angeles area?
You've come to the right place!

When you're looking for a real estate appraiser in the Ventura, Santa Barbara, or Los Angeles area, your search should start and end here. West Coast Appraisal Group appraises real estate in the metro Los Angeles area, and we are also property appraisers throughout Los Angeles, Ventura, and Santa Barbara Counties. Los Angeles home values are unique, and you need a local appraiser with experience completing appraisals in Los Angeles County and surrounding areas.

Who should choose us to serve their real estate appraisal needs?

Credit unions and lenders in and near Ventura county:
We are experts in providing mortgage appraisals on real estate in the Los Angeles, Santa Barbara and Ventura County area. We perform full residential appraisals on Fannie Mae form 1004, drive-bys with exterior photos, interior inspections, single family, multi-family, condo, manufactured housing, HUD/FHA appraisals, purchased properties, or refinancing.
REALTORS® and real estate agents:
We offer pre-listing appraisal services in metro Los Angeles, as well as a full range of appraisal services to support your clients' home buying or home selling needs.
FSBOs, home sellers and homeowners:
A listing appraisal can be a powerful tool for a for-sale-by-owner home seller. And give yourself peace of mind that your largest investment — your Southern California real estate — is really worth what you think it is by obtaining a professional appraisal.
CPAs and Attorneys:
Whether it's estate planning, a divorce settlement, expert witness or a retroactive "date of death" valuation, West Coast Appraisal Group can provide a reliable, defensible appraisal reported in a special format developed especially for non-lending purposes.

If your needs include a professional, prompt, accurate real estate appraisal, contact us or order online to get started today.

We perform appraisals and appraisal services in the following areas:

Los Angeles County real estate
Ventura County real estate
Santa Barbara County real estate

Resources:
West Coast Appraisal Group is U.S. military veteran owned and operated.

Discounts offered for active duty/retired military, active law enforcement, and active firefighter borrowers.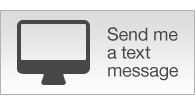 More news...
This service is supplied by Bankrate.com and is protected by copyright and owned by Bankrate.com.
---
Got a Question?
Do you have a question relating to real estate appraisals? We can help. Simply fill out the form below and we'll contact you with the answer, with no obligation to you. We guarantee your privacy.
&nbsp
MBS RECAP: Bonds Fizzle as Week Ends Without Healthcare Vote
3/24/2017 3:37 PM
Posted To: MBS CommentaryMore than a few bond bulls out there (those are folks who want rates to go lower!) were eager for the vote to take place on the healthcare bill that drew most of the market's attention this week. They figured one of two things would happen. Most likely, there weren't enough...Read More
&nbsp
Mortgage Rates in Holding Pattern Until Healthcare Vote
3/24/2017 2:22 PM
Posted To: Mortgage Rate WatchWhile some lenders were slightly better or worse versus yesterday, mortgage rates were unchanged on average today. This isn"t much of surprise considering yesterday"s much-anticipated healthcare vote never happened. It"s rumored to occur this afternoon, but markets won"t have much ...Read More
&nbsp
2016 Cash and Distressed Sales Totals Hit Nine-Year Lows
3/24/2017 9:51 AM
Posted To: MND NewsWireThe share of homes sold for cash fell to the lowest level in nearly a decade in full-year 2016. CoreLogic said that 32.1 percent of all home sales in the 12-month period ending in December closed without benefit of a mortgage. This was a decrease of 2.2 percentage points from the 2015 share. The pr...Read More
&nbsp
Experian Fined for Misrepresenting Credit Scores
3/24/2017 9:47 AM
Posted To: MND NewsWireIt wasn"t exactly bait and switch, maybe unlawful substitution is closer to the mark. Whatever, Experian, the credit reporting company, has been handing consumers a line about their credit scoring system and CFPB caught them. The Consumer Financial Protection Bureau (CFPB) announced on Thursday Exp...Read More
&nbsp
Experian Fined by CFPB; Jumbo Program News; Technology Updates
3/24/2017 9:22 AM
Posted To: Pipeline PressIn legal news, Experian , one of the nation"s three major credit reporting bureaus, misled consumers by telling them that the credit scores they purchased from the company were the same ones that lenders used to make credit decisions, the Consumer Financial Protectio...Read More
&nbsp
MBS Day Ahead: Healthcare Bill Dominates Markets
3/24/2017 8:47 AM
Posted To: MBS CommentaryThe healthcare bill is all anyone can talk about ( here's one recent article from Reuters). We rarely see such an abrupt coalescence of market focus on something that was heretofore "off the radar." There are a few potential reasons for this. First, the realization th...Read More
&nbsp
MBS RECAP: Bonds Pull Back For 2nd Day Amid Healthcare Limbo
3/23/2017 5:17 PM
Posted To: MBS CommentaryRarely has something so "off the radar" become such a focal point for financial markets as this week's vote on a healthcare revamp to replace the Affordable Care Act. Rather than stand on its own merits as a market mover (because those would be underwhelming), the hea...Read More
&nbsp
Mortgage Rates Stumble as Political Uncertainty Weighs
3/23/2017 3:06 PM
Posted To: Mortgage Rate WatchMortgage rates were slightly higher for the first time in 8 days as markets braced for the impact of political developments. The big issue of the day was (and still is) the healthcare bill set to be debated in the House of Representatives tonight. In general, if the bill is passed,...Read More
&nbsp
New Home Sales Build on January Strength
3/23/2017 10:14 AM
Posted To: MND NewsWireNew home sales posted a much better February than did existing home sales and, in fact, better than most analysts had expected. The U.S. Census Bureau and the Department of Housing and Urban Development report that sales of newly constructed single family homes rose 6.1 percent from January to Febr...Read More
&nbsp
Financial Services Committee Hears Arguments to "Restructure CFPB"
3/23/2017 9:15 AM
Posted To: MND NewsWireThe House Financial Services Committee (FSC) held a hearing on Tuesday into the constitutionality of the structure of the Consumer Financial Protection Bureau (CFPB). The hearing arose in part from a pending case, PHH Corp. v. CFPB , in which that constitutionality is one of the principal issues. T...Read More
---