Looking for an appraiser in the Santa Barbara, Ventura County or Los Angeles area?
You've come to the right place!

When you're looking for a real estate appraiser in the Ventura, Santa Barbara, or Los Angeles area, your search should start and end here. West Coast Appraisal Group appraises real estate in the metro Los Angeles area, and we are also property appraisers throughout Los Angeles, Ventura, and Santa Barbara Counties. Los Angeles home values are unique, and you need a local appraiser with experience completing appraisals in Los Angeles County and surrounding areas.

Who should choose us to serve their real estate appraisal needs?

Credit unions and lenders in and near Ventura county:
We are experts in providing mortgage appraisals on real estate in the Los Angeles, Santa Barbara and Ventura County area. We perform full residential appraisals on Fannie Mae form 1004, drive-bys with exterior photos, interior inspections, single family, multi-family, condo, manufactured housing, HUD/FHA appraisals, purchased properties, or refinancing.
REALTORS® and real estate agents:
We offer pre-listing appraisal services in metro Los Angeles, as well as a full range of appraisal services to support your clients' home buying or home selling needs.
FSBOs, home sellers and homeowners:
A listing appraisal can be a powerful tool for a for-sale-by-owner home seller. And give yourself peace of mind that your largest investment — your Southern California real estate — is really worth what you think it is by obtaining a professional appraisal.
CPAs and Attorneys:
Whether it's estate planning, a divorce settlement, expert witness or a retroactive "date of death" valuation, West Coast Appraisal Group can provide a reliable, defensible appraisal reported in a special format developed especially for non-lending purposes.

If your needs include a professional, prompt, accurate real estate appraisal, contact us or order online to get started today.

We perform appraisals and appraisal services in the following areas:

Los Angeles County real estate
Ventura County real estate
Santa Barbara County real estate

Resources:
West Coast Appraisal Group is U.S. military veteran owned and operated.

Discounts offered for active duty/retired military, active law enforcement, and active firefighter borrowers.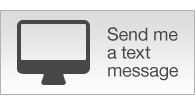 More news...
This service is supplied by Bankrate.com and is protected by copyright and owned by Bankrate.com.
---
Got a Question?
Do you have a question relating to real estate appraisals? We can help. Simply fill out the form below and we'll contact you with the answer, with no obligation to you. We guarantee your privacy.
&nbsp
MBS RECAP: Month-End Buying Helps Bonds Hold Ground
4/28/2017 6:18 PM
Posted To: MBS CommentaryBond markets began the day in slightly weaker territory, with Treasuries following European yields higher in the overnight session. Domestic hours brought more selling pressure out of the gate with Q1 wage growth coming in higher than expected. There were also some counterpoints in...Read More
&nbsp
Mortgage Rates Unchanged Heading Into Fed Week
4/28/2017 1:41 PM
Posted To: Mortgage Rate WatchMortgage rates were unchanged today, holding onto modest improvements seen yesterday. In many ways, the past 2 days have confirmed that rates are in limbo near the lower end of the post-election range. To be sure, they were definitively lower in mid-April, but they"re much closer t...Read More
&nbsp
CoreLogic Sees Signs of Credit Cracks
4/28/2017 10:32 AM
Posted To: MND NewsWireHere we go again? Sam Khater, CoreLogic"s deputy chief economist, says loan performance is beginning to show some cracks in what has been a near perfect veneer. This might be an early signal of a downturn in the credit cycle. Khater is not issuing a warning, merely alerting those who should be watc...Read More
&nbsp
Cash Sales Share Remains Stubbornly High
4/28/2017 10:29 AM
Posted To: MND NewsWireThe share of sales that are all-cash continues at an elevated level. CoreLogic reports cash transactions accounted for 36.5 percent of all home sales in January, unchanged from a year earlier. While the percentage of sales that close without third-party financing has declined from the January 2011 ...Read More
&nbsp
MBS Day Ahead: Bonds Sitting on a Big Fence Heading Into Next Week"s Fed
4/28/2017 9:31 AM
Posted To: MBS CommentaryBond markets are very much on a fence at the moment with respect to short and intermediate trends. There are a few ways we can measure this fence-sitting. The most basic would be to look at "pivot points" that have recently made a name for themselves. 2.31% is a good exam...Read More
&nbsp
Agency Updates; Another GSE Reform Plan; Bank M&A - Branches Still Popular
4/28/2017 8:17 AM
Posted To: Pipeline PressFor 2015, retail originators averaged total compensation of $88,415 versus $80,376 for Consumer Direct originators, per a STRATMOR Insights report on the subject. While retail originators averaged higher overall compensation, it was due to higher incentives (commissi...Read More
&nbsp
MBS RECAP: Slightly Stronger, but Far From Finding Answers
4/27/2017 5:20 PM
Posted To: MBS CommentaryBond markets have a question. Will we or won't we be heading back into the sideways, post-election rate range? for top tier mortgage rates, the range is roughly 4.125-4.25%. For 10yr yields, it's the 2.3-2.6% range that we've been discussing for months. Today's trad...Read More
&nbsp
Mortgage Rates Fighting to Stay Near 2017 Lows
4/27/2017 4:24 PM
Posted To: Mortgage Rate WatchMortgage rates moved lower today, following a policy announcement from the European Central Bank (ECB). Some investors were concerned the ECB might begin sprinkling in clues about rate hikes or an early end to bond buying programs, but there was no such drama in the announcement or...Read More
&nbsp
Painfully Low Inventory Saps Pending Home Sales
4/27/2017 9:28 AM
Posted To: MND NewsWireIs there mostly good news in the negative number for March pending home sales? The National Association of Realtors says yes. The NAR"s Pending Home Sales Index (PHSI) dipped by 0.8 percent to 111.4 in March from 112.3 in February but NAR says, while this was a slight decrease in momentum, "pending...Read More
&nbsp
Vendor Updates; Servicing: Who"s Brokering, Buying, Selling, and Why?
4/27/2017 9:20 AM
Posted To: Pipeline PressIn a recent survey, 97% of millennials said that they were tired of being surveyed. Seriously, well that probably is seriously, according to a new TransUnion survey , 42% of millennials (born 1982-2000) are delaying buying a home because of the December 2016 interest...Read More
---