Looking for an appraiser in the Santa Barbara, Ventura County or Los Angeles area?
You've come to the right place!

When you're looking for a real estate appraiser in the Ventura, Santa Barbara, or Los Angeles area, your search should start and end here. West Coast Appraisal Group appraises real estate in the metro Los Angeles area, and we are also property appraisers throughout Los Angeles, Ventura, and Santa Barbara Counties. Los Angeles home values are unique, and you need a local appraiser with experience completing appraisals in Los Angeles County and surrounding areas.

Who should choose us to serve their real estate appraisal needs?

Credit unions and lenders in and near Ventura county:
We are experts in providing mortgage appraisals on real estate in the Los Angeles, Santa Barbara and Ventura County area. We perform full residential appraisals on Fannie Mae form 1004, drive-bys with exterior photos, interior inspections, single family, multi-family, condo, manufactured housing, HUD/FHA appraisals, purchased properties, or refinancing.
REALTORS® and real estate agents:
We offer pre-listing appraisal services in metro Los Angeles, as well as a full range of appraisal services to support your clients' home buying or home selling needs.
FSBOs, home sellers and homeowners:
A listing appraisal can be a powerful tool for a for-sale-by-owner home seller. And give yourself peace of mind that your largest investment — your Southern California real estate — is really worth what you think it is by obtaining a professional appraisal.
CPAs and Attorneys:
Whether it's estate planning, a divorce settlement, expert witness or a retroactive "date of death" valuation, West Coast Appraisal Group can provide a reliable, defensible appraisal reported in a special format developed especially for non-lending purposes.

If your needs include a professional, prompt, accurate real estate appraisal, contact us or order online to get started today.

We perform appraisals and appraisal services in the following areas:

Los Angeles County real estate
Ventura County real estate
Santa Barbara County real estate

Resources:
West Coast Appraisal Group is U.S. military veteran owned and operated.

Discounts offered for active duty/retired military, active law enforcement, and active firefighter borrowers.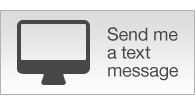 There was a problem returning the RSS feed.

Got a Question?
Do you have a question relating to real estate appraisals? We can help. Simply fill out the form below and we'll contact you with the answer, with no obligation to you. We guarantee your privacy.
&nbsp
MBS RECAP: Bond Traders Have Had Enough
12/15/2017 6:32 PM
Posted To: MBS CommentaryBond traders are increasingly saying "enough already! " when it comes to reacting to every little push and pull in the tug-o-war over the tax bill. After headlines suggested Rubio may be pulling his "yes" vote yesterday, today's news was different. Concessio...Read More
&nbsp
Mortgage Rates Hold Recent Lows
12/15/2017 2:34 PM
Posted To: Mortgage Rate WatchMortgage rates moved slightly lower today, despite movement in bond markets that would have suggested otherwise. The paradoxical strength is likely due to the fact that bonds improved faster yesterday without mortgage lenders adjusting rate sheets accordingly. In other words, we be...Read More
&nbsp
Freddie and Fannie May Get Another Jumpstart
12/15/2017 10:22 AM
Posted To: MND NewsWireThere has been a flurry of news about the two GSEs, Fannie Mae and Freddie Mac, in the last few weeks. The House Financial Services Committee recently advanced H.R. 4560, the GSE Jumpstart Reauthorization Act of 2017 to the full house for consideration. The proposed bill extends the GSE Jumpstart A...Read More
&nbsp
THL Invests in G-Rate; Fair Lending and HMDA News
12/15/2017 8:20 AM
Posted To: Pipeline PressOriginators, who work with plenty of renters who want to be owners, should know that the Harvard Joint Center tells us that, "We're finally seeing the record growth in renters slow down, but while the market has responded to rental housing needs for highe...Read More
&nbsp
MBS Day Ahead: Is There a Common Theme For Bonds at Year-End?
12/15/2017 8:15 AM
Posted To: MBS CommentaryFrom time to time, a discussion will start up among MBS Live community members regarding certain habits for certain months of the year. Some popular observations have been "bonds always sell-off in October" and "there's always volatility in March." Of course...Read More
&nbsp
MBS RECAP: Stocks Lose, Rates Recover on Tax Bill Fears
12/14/2017 3:55 PM
Posted To: MBS CommentaryBonds began the day in weaker territory partly due to a correction from yesterday's strong run in the afternoon, and partly due to stronger economic data in Europe. Domestic economic data was stronger too, with Retail Sales coming in at 0.8 versus a median forecast of 0.3. The ...Read More
&nbsp
Mortgage Rates Hold On to Lower Levels After Tax Bill Doubts
12/14/2017 2:51 PM
Posted To: Mortgage Rate WatchMortgage rates held on to yesterday"s gains in most cases. Some lenders were even in slightly better shape today, but not enough to have an effect on anything beyond the upfront costs associated with any given rate quote. Rates themselves would be right in line with yesterday"s. Th...Read More
&nbsp
Automated Appraisals Don"t Paint the Whole Picture
12/14/2017 10:17 AM
Posted To: MND NewsWireThe use of Automated Valuation Models (AVM) is expected to expand following the announced plans of the Fannie Mae and Freddie Mac to waive the requirement for a professional appraisal on qualified purchase loans where the loan-to-value (LTV) ratio is at or below 80 percent. Fannie Mae had previousl...Read More
&nbsp
Downpayments at Record Highs as Home Prices Rise
12/14/2017 8:23 AM
Posted To: MND NewsWireHomebuyers ponied up the highest downpayments on record to purchase homes in the third quarter of 2017. ATTOM Data Solutions" (formerly RealtyTrac) Residential Property Loan Origination Report says that the median down payment for a single-family home or condo purchased with financing during the qu...Read More
&nbsp
Tax News; State-Level Changes; Jumbo/Non-Conforming Updates; Dot Plot Primer
12/14/2017 8:15 AM
Posted To: Pipeline PressThere's a lot of airport travel coming up. It is best to stay cool, calm, and collected . Unfortunately, something else that is cool, and calm, is the entry level market for homes. Thousands of housing stats are spit out every year, and here"s another one: Zill...Read More
---