Looking for an appraiser in the Santa Barbara, Ventura County or Los Angeles area?
You've come to the right place!

When you're looking for a real estate appraiser in the Ventura, Santa Barbara, or Los Angeles area, your search should start and end here. West Coast Appraisal Group appraises real estate in the metro Los Angeles area, and we are also property appraisers throughout Los Angeles, Ventura, and Santa Barbara Counties. Los Angeles home values are unique, and you need a local appraiser with experience completing appraisals in Los Angeles County and surrounding areas.

Who should choose us to serve their real estate appraisal needs?

Credit unions and lenders in and near Ventura county:
We are experts in providing mortgage appraisals on real estate in the Los Angeles, Santa Barbara and Ventura County area. We perform full residential appraisals on Fannie Mae form 1004, drive-bys with exterior photos, interior inspections, single family, multi-family, condo, manufactured housing, HUD/FHA appraisals, purchased properties, or refinancing.
REALTORS® and real estate agents:
We offer pre-listing appraisal services in metro Los Angeles, as well as a full range of appraisal services to support your clients' home buying or home selling needs.
FSBOs, home sellers and homeowners:
A listing appraisal can be a powerful tool for a for-sale-by-owner home seller. And give yourself peace of mind that your largest investment — your Southern California real estate — is really worth what you think it is by obtaining a professional appraisal.
CPAs and Attorneys:
Whether it's estate planning, a divorce settlement, expert witness or a retroactive "date of death" valuation, West Coast Appraisal Group can provide a reliable, defensible appraisal reported in a special format developed especially for non-lending purposes.

If your needs include a professional, prompt, accurate real estate appraisal, contact us or order online to get started today.

We perform appraisals and appraisal services in the following areas:

Los Angeles County real estate
Ventura County real estate
Santa Barbara County real estate

Resources:
West Coast Appraisal Group is U.S. military veteran owned and operated.

Discounts offered for active duty/retired military, active law enforcement, and active firefighter borrowers.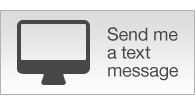 More news...
This service is supplied by Bankrate.com and is protected by copyright and owned by Bankrate.com.
---
Got a Question?
Do you have a question relating to real estate appraisals? We can help. Simply fill out the form below and we'll contact you with the answer, with no obligation to you. We guarantee your privacy.
&nbsp
MBS Day Ahead: Trader Ghost Town Greases Skids For Volatility
8/17/2017 9:22 AM
Posted To: MBS CommentaryWith this morning's econ data already out and having no effect on bond markets, the only other report for the week is tomorrow morning's Consumer Sentiment--admittedly not the biggest market mover in the world. The backdrop for any potential volatility is the recent, decide...Read More
&nbsp
Refis Enjoy Nice Bounce Thanks to Lowered Rates
8/17/2017 9:04 AM
Posted To: MND NewsWireThere is still life left in refinancing. While at nowhere near the levels of a few years ago, Ellie Mae"s Origination Insight Report for July reported that the percentage of loans that were for refinancing increased by three points to 35 percent . That gain followed two months of decline. The refi ...Read More
&nbsp
State-Level Licensing Law Changes; TRID-Related Process Changes
8/17/2017 8:38 AM
Posted To: Pipeline PressWhat will buildable land in Las Vegas set you back? The math is pretty easy: Toll Brothers has acquired 10 acres of vacant land at a once-bankrupt Summerlin condo complex for $10.3 million. But that is just the start of expenses, right? In neighboring California, mor...Read More
&nbsp
MBS RECAP: Bonds Rallied on Trump Tweet Before it Ever Came Out
8/16/2017 4:28 PM
Posted To: MBS CommentaryToday looked like it would be all about waiting for the Fed Minutes to see if there were any surprises. That plan began in fairly good shape, with only a mild rally following weaker residential construction data. By mid-day, bonds were staging near their stronger levels from yester...Read More
&nbsp
Mortgage Rates Back to 2017 Lows on Trump Tweet
8/16/2017 4:05 PM
Posted To: Mortgage Rate WatchMortgage rates dropped today after news broke (first rumors, then confirmation via Twitter) that President Trump was disbanding his councils of CEOs. The move apparently came in response to attrition among several CEOs following Trump"s press conference on recent events in Charlott...Read More
&nbsp
Pitiful Housing Supply Slighted Dampened Q2 Home Sales
8/16/2017 9:57 AM
Posted To: MND NewsWireHeadstrong is a rather interesting word, but the National Association of Realtors® (NAR) chose it to describe the continuing imbalance between supply and demand in the housing market. NAR blames this imbalance for slightly tempering home sales as well as pushing continued robust price growth in...Read More
&nbsp
Construction Indicators Slide, Housing Starts Suffer
8/16/2017 8:54 AM
Posted To: MND NewsWireAfter posting unexpectedly high numbers in June, all three residential construction indicators lost ground in July , and one, housing starts, is now running below its year-ago rate. While the softening is primarily in the multi-family sector, starts have declined in four of the last five months and...Read More
&nbsp
MBS Day Ahead: How Much Might Today"s Fed Minutes Matter?
8/16/2017 8:32 AM
Posted To: MBS CommentaryToday's biggest calendar item is the release of the FOMC Minutes at 2pm. The Minutes provide synopsis of the meeting that took place in the 2 days leading up to the official Fed announcement in late July. That announcement was very little changed from the previous announcement,...Read More
&nbsp
More and More eClosings; Credit Score Trends: 850 FICO a Goal?
8/16/2017 7:33 AM
Posted To: Pipeline PressI've only been in this business since the mid-80s, and as a capital markets person always find it amusing when an owner says, "If it wasn't for TBA pair off costs, we would REALLY be making money!" For the antithesis of making money, on this d...Read More
&nbsp
Purchases Drag Down Mortgage Application Volume
8/16/2017 7:17 AM
Posted To: MND NewsWireA decline in applications for home purchases nearly overwhelmed the gain made by refinancing activity during the week ended August 11. The Mortgage Bankers Association reported that its Market Composite Index, a measure of application volume, managed to increase a meager 0.1 percent on a seasonally...Read More
---